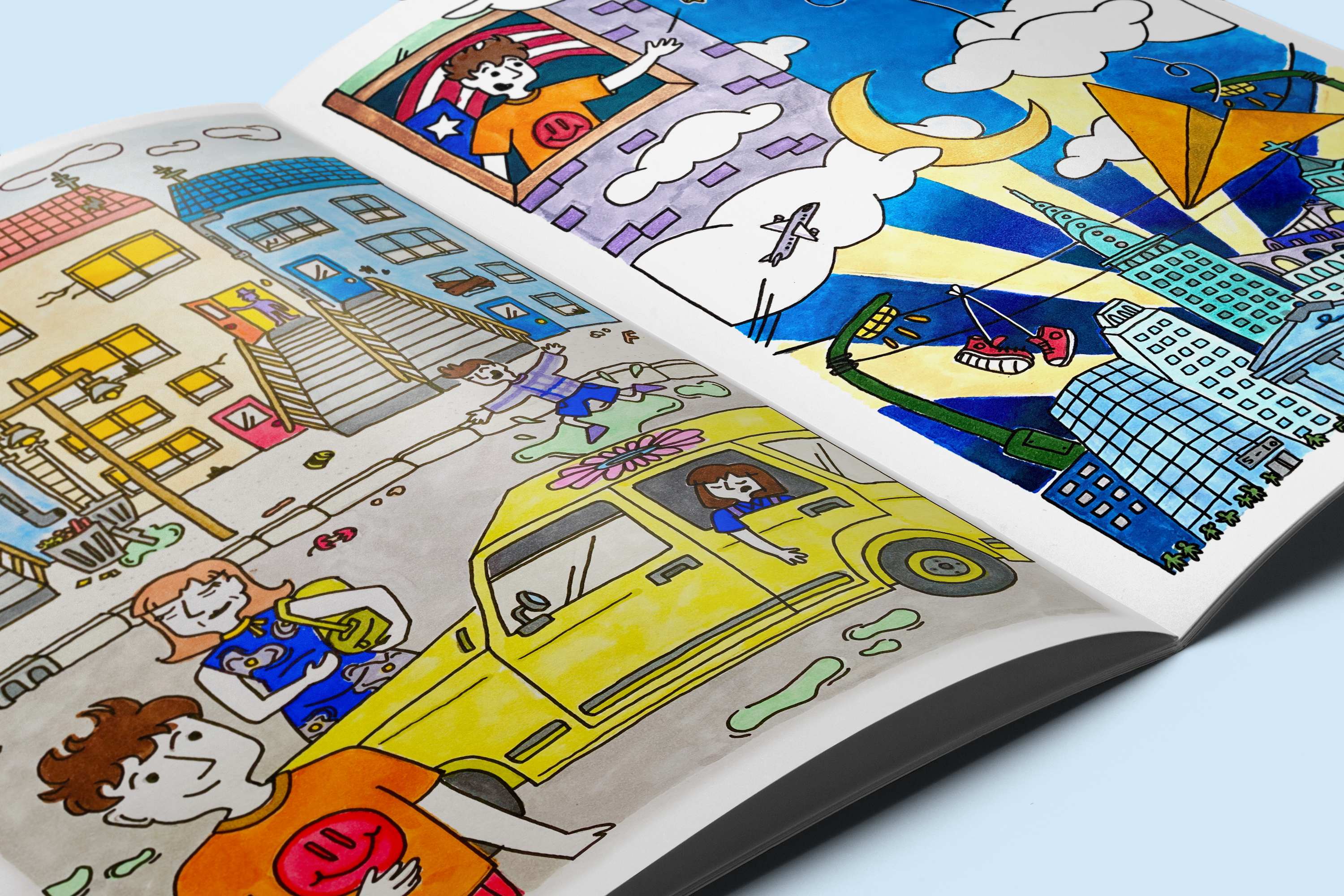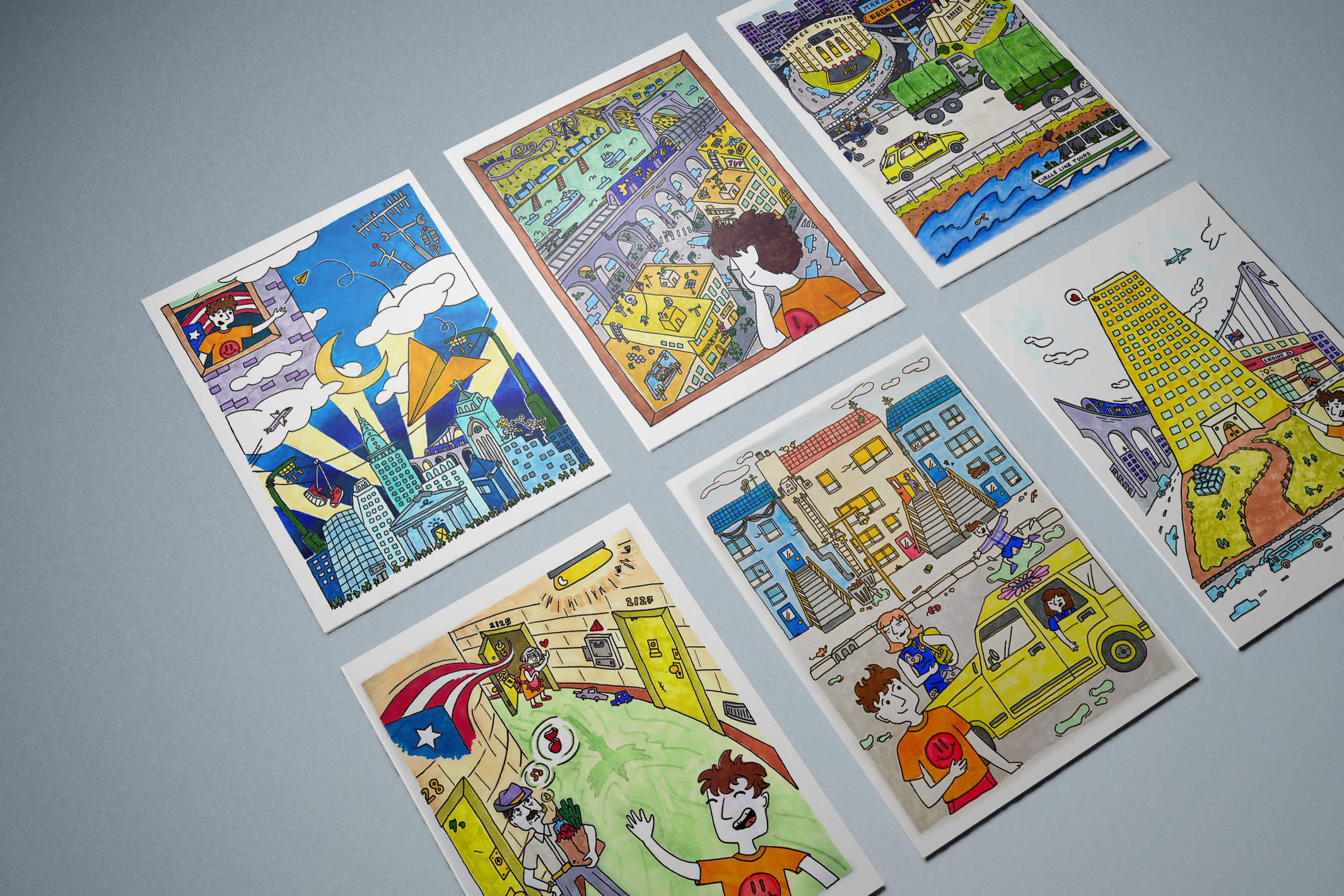 'Growing Up In New York'
Private Commission, 2022
Voor Frank Picciotto zijn autobiografische kinderboek heb ik een reeks kleurrijke illustraties gemaakt om het verhaal te begeleiden.
Over het verhaal: 'Growing Up In New York' neemt de lezer mee in de verbeelding van een jongen terwijl hij en zijn gezin in de jaren zeventig door NYC reizen. New Yorks geluiden, geuren en actie fascineren zijn verbeelding en prikkelen zijn zintuigen. De George Washington-brug, Hudson River, Grant's Tomb, brandweerkazernes, metrosystemen, commerciële jets, daken en meer nemen lezers mee op een fascinerende reis.
–
For Frank Picciotto his autobiographical Children's novel I created a series of colourful illustrations to accompany the story.
About the book: 'Growing Up In New York' takes readers through the imagination of a boy as he and his family travel through NYC during the 1970s. New York's sounds, smells, and action fascinates his imagination and electrify his senses. The George Washington Bridge, Hudson River, Grant's Tomb, Fire stations, Subway systems, Commercial Jets, roof tops, and more take readers through a fascinating journey.
CATEGORY